Hi! My name is Sylvia.
I am Sylvia, soon to be Sylvia Wolenski. Winkey is a childhood nickname given to me by my Aunt Susan. I was born in March of 1963 in Boston, MA. After the blizzard of '78 my family decided to moved out to Washington state.
I have four beautiful children, Andy, Shawna, Stacey and Stephanie. I also have 5 grandchildren: Alijah, Natalie, Adrianna, Ashlynn and Simon! We recently moved to Bothell, a town just east of Seattle to be closer to all of them. First time I have all my children and grandchildren local.
I have many different skills, but in my spare time I like to paint bait, along with other hobbies such as drawing graphite pet portraits.
Winkey's Lures came about after our move to Bothell. Since we are temporarily in an apartment, I needed to combine all my hobbies such as painting, drawing, designing, into one hobby thus, Winkey Lures was born. This is how the Winkey Lures started from my hobby. There will continue to be updates as this "hobby" gets going.
Each lure is custom handcrafted. Every crankbait is uniquely hand airbrushed and hand assembled and hard sealed to last a long time, treble hooks dressed with bucktail or without. Just add a fishing pole and go fishing! You can see my creations at my website, Winkey Lures. Pop on over and check them out!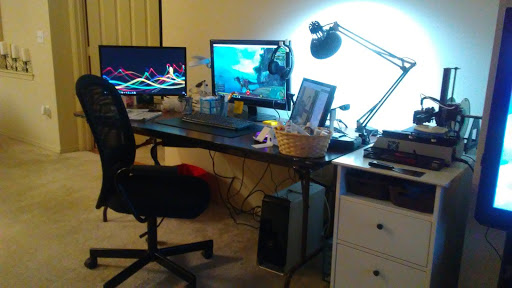 My desk where I design my lures.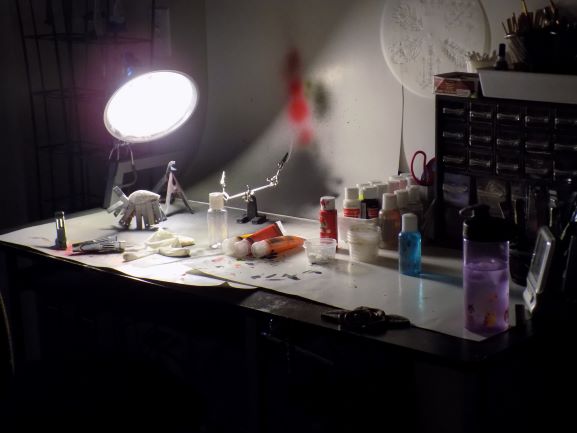 This is my painting desk.